Have you ever wondered why most people say if they are asked – Wanna Oats for Breakfast ?? Huh.., Dude No !! In fact the second sight about Oats is that, it is meant for only sick people .
Surprisingly , even I was one of them . To illustrate the above inaccurate believe , I am here to show you how Oats benefits will improve your health.
Thus, it is going to be your apple of the eye and all time favorite breakfast because Oats health benefits will amaze you. So read the coming up stories with Heart and lets meet our New Rock-Solid brekkie Groats Mr. King – Oats.
Oats are considered to be one of the healthiest grain on earth as it contains varied essential nutrients . It's not just good, because "Its Amazing". For instance, 100-gram of oats are loaded with protein (34 % DV) , fiber (44% of DV) , multiple vitamins B , dietary minerals like magnesium (233% of DV), proteins (17% of DV).
Additionally , the inherited property of cholesterol lowering effects has led to acceptance of oats as a health food. Its nutritional value gets doubled after mixing this little short sighted grain with other eatable food like veggies , fruits or nuts . Therefore Oats health benefits deals with every disease.
So the bottom line is that Oats are the "cream of the crop". Normally it fights for you and prevents the illness from making you ill.
As we have already measured its true nutritional value , how about checking out its health benefits !!
Oats Health Benefits
Prevents GERD or Acid Re-flux
Its fiber content aid to bring down the acidic content from your body . It
also promotes intestinal health and improves bowel movement. So
filling up your breakfast with oats will keep the stomach disease at bay.
Control Blood Sugar Level
Oats keep up the level of blood sugar balanced . Thanks to the goodness
of its soluble fibrous content and b-glucan which reduces the glucose
and insulin response after meals and hence, maintain the blood sugar
level.
Oats has that magical properties which helps in taking off your weight .
Hold On ! What ?? Finally you got something which makes your belly, to
stay full and loss weight. Eureka !! But How ?? Well the fiber content of
oatmeal is believed to possess this magical effects. Therefore, it makes
your body physically stronger which is equally important.
DNA sequence disordering can happen to anyone which in turn becomes
Cancer – A life threatening disease .The selenium in Oats helps to repair
DNA and correlate with lower cancer risk , specifically colon cancer.
With all sorts of good luck, it is our pleasure that it has come in our life .
Hence, we should start consuming it promptly.
Oatmeal come in handy for your skin and beauty needs as well.
Specifically , the zinc in oats has anti-inflammatory properties which
helps to kill acne and reduce inflammation. Besides this , its antioxidant
assets help in to treat dry skin and remove dead skin. Also , Oats carry
compounds like saponins, which are natural cleanser. It removes dirt
and likewise removes oil which fill up the skin pores and exfoliate the
skin.
Again , the soluble fiber in addition with beta-glucan properties of oats
extinguish a major role-play in boosting the immunity. WBC (White
Blood Cells) , warriors of our Immune system additionally absorb beta-
glucan which help them to fight off infections. Likewise Zinc and
magnesium helps in warding off the infection .
As a whole grain, oats provide rich amount of fiber therefore quite
effective in treating hypothyroidism . It also has significant amount of
Vitamin B and selenium nutrients — highly prominent for Thyroid
function . Indeed , its lowering glycemic property help in restoration of
healthy hormone levels.
As the Oats benefits accelerated , people should evolve in using it furthermore. Those who don't like the taste of regular oatmeal , here are some amazing method to cook oats with different taste and flavor.
Our Top Oats Recipe
Vegetable Oats
Ingredients
1/4 cup of oats
5-6 beans stalk
1 carrot
1/4 cup onion
1/4 cup capsicum
7-8 curry leaves
pinch of turmeric
salt to taste
1 cup of water
1 tsp cumin seeds
Method to Cook
Eating oats with vegetable is as silky as having Cheese. Add oil in a pan,
put cumin seeds and curry leaves on it when oil gets heated. It is a full
savory when the aroma of curry leaves get wrapped with onion. Then
mix all the vegetables in a pan and saute it until it gets little soft. Finally
add the oats with some turmeric for the color , a salt to taste and in the
end pour some water for curry. Cook it for 5-6 minutes by covering with
lid and serve this hot and creamy oats.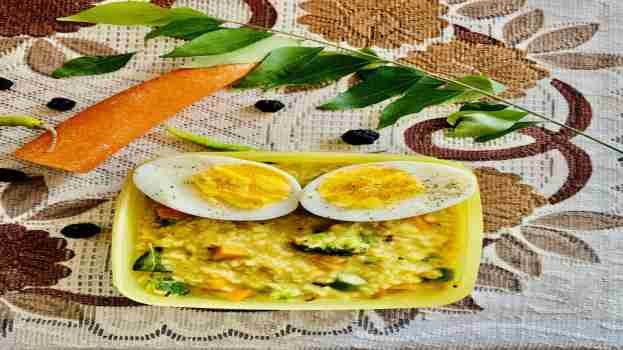 Oats Pomegranate Shake
Ingredients
1 Pomegranate
1 cup Milk
1/4 cup oats
2-3 ice cubes
Method To Cook
The taste of Pomegranate juice with milk is completely alluring and
tempting. Roast the oats until brownish . Put all the ingredients in a
blender , whisk it & shake it in a glass and serve immediately . Its taste is
so divine and delectable that it makes my mouth watery. This is my all
time favorite shake .
Banana Oats Milk
Ingredients
1 Banana , cut into threads
1 cup Milk
1/4 cup oats
2-3 ice cubes
2 tsp honey
1/2 cup yogurt
1/2 tsp cinnamon
Method to Cook
Incorporation of dairy products gives smooth and rich texture in the same
way, likewise the texture of chocolate. In a blender , firstly combine all the
ingredients and whisk until smooth . Secondly , Top it off with a pinch of
cinnamon and finally serve instantly.
Oats Topped with fruits
Ingredients
1/4 rolled oats
1 Banana , cut into threads
1/2 cup milk
1/2 tsp cinnamon
2 tsp honey
1 kiwi
5-6 dried berries
1 tsp chia seeds
2 tsp coconut powder- desiccated
1 tsp jaggery
Method To Cook
In a pan , roast the coconut powder until aroma comes . Similarly roast the oats separately until brown. Cook the mixture of both with addition of milk and jaggery for 4-5 minutes . Afterward cool the mixture of roasted oats and coconut in a fridge for half an hour.Top it off with kiwis, banana and some berries with a pinch of cinnamon. Drizzle some honey on it and serve straight away.The aroma of coconut is something which is so exotic and exceptionally good. Thus it will truly make your mouth feel honeyed and sugary.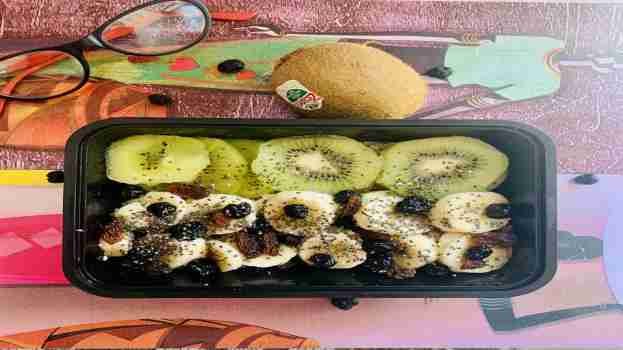 Above we have enlightened huge Oats health benefits and shared delicious recipe , I hope the field of vision will get changed consequently for Oats after meeting oats . In the final analysis, include this wonder delight in your diet and watch out for results.
Also checkout the health benefits of Broccoli.
Author Profile
Being in love with food , yoga , sketching and fashion , I joined this Internet world with full of entertainment . I am a wildcat who take risk and do what I Love .
Latest Post by this Author