Introduction
Are you a dark-skinned guy looking to enhance your style and make a lasting impression with your fashion choices? Fashion is not just about following trends; it's about expressing yourself and feeling confident in your own skin. Embrace your unique melanin-rich complexion and let's explore five fashion tips that will help you stand out and shine in 2023.
Embrace Vibrant Colors
Dark-skinned men have a distinct advantage when it comes to wearing vibrant colors. Bold hues like electric blue, deep purple, fiery red, and emerald green can complement your skin tone beautifully. Don't shy away from experimenting with various color combinations to create visually striking outfits. However, it's essential to find the right balance, so incorporate vibrant colors with neutrals to maintain a sophisticated look.
Opt for Earth Tones and Neutrals
Earth tones and neutrals are a timeless choice for men of all skin tones, especially for those with darker complexions. Shades like olive green, camel, brown, and navy can add depth and richness to your outfits. These colors are versatile and can be easily mixed and matched to create a range of stylish ensembles, making them a must-have in your wardrobe.
Tailored Clothing for a Sharp Look
Proper fit is the key to looking sharp and stylish. Invest in tailored clothing that complements your body shape, accentuates your best features, and enhances your overall appearance. A well-fitted suit, tailored shirts, and perfectly cut trousers can instantly elevate your style game and leave a lasting impression.
Experiment with Patterns and Prints
Patterns and prints are an excellent way to add personality and uniqueness to your outfits. Dark-skinned men can pull off a variety of patterns, including checks, stripes, and floral prints. Just remember to keep the scale of the pattern in mind—smaller prints for a subtle look and bolder prints for a statement outfit. Mixing patterns can also be fun if done right, so don't be afraid to get creative.
Accessorize with Confidence
Accessories are the finishing touch that can elevate your outfits from ordinary to exceptional. Experiment with statement accessories like a stylish watch, a patterned pocket square, or a fashionable belt. Sunglasses can also add an extra layer of coolness to your overall look while protecting your eyes from the sun. Remember, the key to accessorizing is to strike the right balance—avoid overloading your outfit with too many accessories.
Conclusion
In 2023, fashion for dark-skinned guys is all about embracing your unique skin tone and using it to your advantage. From vibrant colors that pop to earthy neutrals that exude sophistication, there are numerous ways to elevate your style game. Tailored clothing, striking patterns, and well-chosen accessories are the perfect tools to enhance your appearance and confidence. Remember, fashion is a form of self-expression, so don't be afraid to experiment and have fun with your style. Embrace your dark skin, own your style, and get ready to make heads turn wherever you go!
Author Profile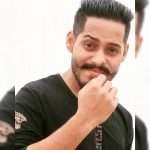 Hey Its..! Tech Lover , Ionic, Angular, Typescript, Dotnet Core, Node, Like Opencv, AI, ML, Robotics, Iot, Love Music, Cooking, Girls, Innovation
Latest Post by this Author