"To shine like a sun, You should burn like a sun". This single line is enough to identify the value of Hardwork done by a person in his life. Everybody in this world , specially the youngsters have some dreams , And to bring those dreams to reality, hardwork and stability are the key factors. You must stick to path of hardwork so that you can achieve success in your life. In India there is problem of youth motivation. It is just because they are not aware of the real heroes and that's why they find their inspiration in the actors of the reel.
We should remember that they are just playing the roles on the screen. Nowadays if people are watching the biopic of a great leader then they appreciates the actor only and didn't follow that real personality.
Today's youth needs to understand their duties towards the country as they are the future of our country. So let's jump into the history today and collect the jems for our youth which can fill their lives with Motivation and Inspiration.
Here are some Legendary Personalities who can guide the future of India:-
(1) SHAHEED BHAGAT SINGH
Bhagat Singh was born on 28 September 1907. Really he was a true example of Patriotism. This man sacrificed his life for the country. He was only 23 at that time. At a time when all youngsters usually run after money, he was fighting for the country.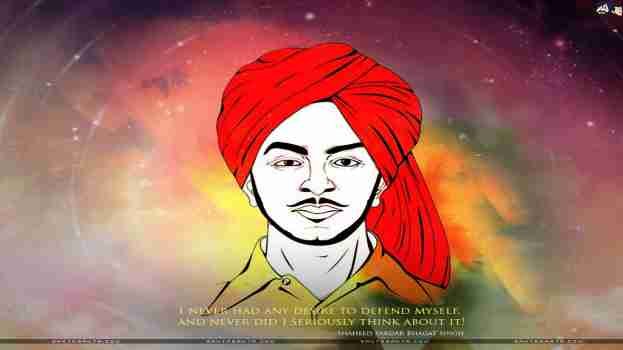 He gave us the message that if our country needs our contribution , then go for it even at cost your life. He is the true son of the country.
(2) SWAMI VIVEKANAND
Swami Vivekananda was born on 12 January 1863. He was so attached to the Indian literature and culture, That he represented "Bhagwat Gita" at an international level. He believed that youngsters are pillars of our nation so they should know about the roots of the country.
So rather then influencing from western culture, We should adopt and respect our own culture which is a gift from the forefathers.
(3) Dr. A.P.J Abdul Kalam
Kalam sir is very popular by the name of country's Missile Man. Nowadays almost 98% of the youngsters wants to achieve success like him. But they don't want to follow his hardwork strategy.
What are his achievements?
Inspite of coming from a poor family Kalam sir completed his education on the scholarship and then he contributed a lot in space research.
(4) IPS Kiren Bedi
She was born on 9 June 1949 and she was the first lady IPS officer of India. Yes she was the one to break the monopoly of males in police services. A few people knew about the fact that she charged the fine on P.M Indira Gandhi.
The only message given by her is that you should be honest and brave. She is currently serving as Lieutenant Governor of Puducherry.
I think I solve the problem of Youth Motivation. We should respect our culture and have a feeling of patriotism for our country. If you like my thoughts then you can have a look on my other creations.
Author Profile
I want to learn, explore, and achieve the highest limits in the world. I want to bring out the best in me . Come let's begin the journey of learning.
Latest Post by this Author