Hey guys WazirX is one of the India's largest cryptocurrency exchange. crashed on Sunday night.
The coin WRX faced 200% growth which is insane and several people have literally doubled there money here.
WazirX founder and CEO Nischal Shetty posted a series of tweets, saying their servers had crashed and that restoring them would take some time.
Here are some problems faced by me.
As WazirX started trending on Twitter — due to tweets from worried investors.
Well it happens often with the software when there are some unexpected heavy load and traffic.
Now its working fine and we can trade again 🙂
Author Profile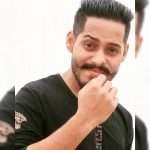 Hey Its..! Tech Lover , Ionic, Angular, Typescript, Dotnet Core, Node, Like Opencv, AI, ML, Robotics, Iot, Love Music, Cooking, Girls, Innovation
Latest Post by this Author