Hey everyone Bitcoin and CRYPTOCURRENCIES are on fire these days. Everyone have heard of such terms like bitcoin, crypto coins, blockchain etc in some ways.
But most of them are wandering what is going on why every one is talking about this.
Well in simple word its a kind of internet money and its transections are trustless.
Bitcoin and other crypto currencies have a very unique properties that make them different from other internet assets but thats a seprate discussion for another time. Anyways we are here to discuss which crypto currency or coin to buy and become early mover in this race.
So to buy crypto you require some kind of exchange that lets you transect you money to buy crypto.
Some of very popular choices are :
WazirX : signup link (https://wazirx.com/invite/mtbhr86n)
Coinswitch
BitBNS : signup link (https://ref.bitbns.com/1208022)
Binance Exchange : signup link (https://www.binance.com/en/register?ref=YMQUAU5S)
So once you signed up and your kyc is done. You can buy crypto from the exchange by depositing some money on them.
TOP CRYPTOCURRENCIES TO BUY
Bitcoin (BTC)
Bitcoin is most popular among all the crypto currencies. It is very unlikely to loose interest. So most of the people suggest to have 50% of you portfolio is bit coin.
Ethereum (ETH)
Ethereum is one of the best implementation of blockchain. It has a solid developer ecosystem and huge marketcap.
Ripple (XRP)
It is one of the most under rated crypto in market right now due to some legal issues in past.
Dogecoin (DOGE)
This meme coin is killer among all as its certainly become popular from no where and now its having 6th position in list of all coins. But be little cautious as the volatility is pretty high.
Binance Coin (BNB)
Its a coin from the number one exchange called Binance Exchange. This coin has the 3rd rank and have a huge marketcap.
Author Profile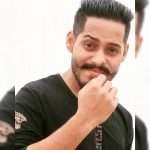 Hey Its..! Tech Lover , Ionic, Angular, Typescript, Dotnet Core, Node, Like Opencv, AI, ML, Robotics, Iot, Love Music, Cooking, Girls, Innovation
Latest Post by this Author