While looking through latest picture of mars I found this intresting picture and that is where I stop and imagined something.
I thought the same wait what "Is that a rainbow on Mars?"
Am I blind or there is something wrong with the picture. There are no water on mars atmosphere so no chance of rainbow but then what is this colored strip?
After researching a bit i got the answers on Fb page of "NASA's Perseverance Mars Rover"
There the scientists explains the picture and its cause. This is what they say :
Many have asked: Is that a rainbow on Mars? No. Rainbows aren't possible here. Rainbows are created by light reflected off of round water droplets, but there isn't enough water here to condense, and it's too cold for liquid water in the atmosphere. This arc is a lens flare.

@NASAJPL
Ok So now we know this is not a rainbow.
Credit : https://mars.nasa.gov/
Author Profile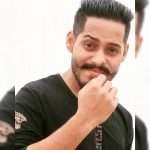 Hey Its..! Tech Lover , Ionic, Angular, Typescript, Dotnet Core, Node, Like Opencv, AI, ML, Robotics, Iot, Love Music, Cooking, Girls, Innovation
Latest Post by this Author