Paytm is back hours after it was removed from google play store for violating the platform's rules for content.
Digital payments Paytm mobile app has been removed from the Google Play store.
The government has no role in removing the Paytm app. Google has removed this app through the play store, but the Paytm app is still available on the Apple Store.
Google has removed the Paytm app because Paytm violates some of Google's guidelines. Google play policies, the search giant confirmed.
In this article, you will get to know what is the reason behind removing the Paytm app from the play store .. Let's start:
Paytm's monthly active user is 50million+. Some apps have already existed on Google Play store like: Paytm for Business
Paytm Wallet application removed by google.
What is the reason behind this?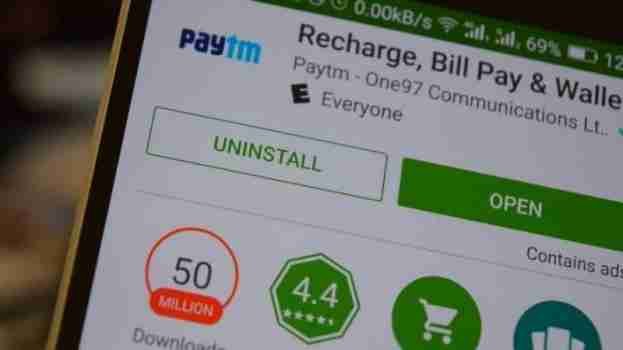 The Paytm application has been removed because it is promoting sports betting, gambling.
And Google has also removed the Indian Premier League application, the Casino application, which also promotes gambling
And the main reason is that all batting sites have an external link that exchanges money. Currency exchange This is a violation of Google policies.
Paytm has an external relationship with all gambling, sports betting sources, and promotes the game of gambling. So that's why the Paytm app has been removed by google play store.
Just like the app is Dream 11 application which is not available on the Play Store, it is only available on an external sources.
Digital payments company Paytm's the main app has been removed from the google play store on Friday and the reasons for the app's disappearance are not known yet.
Paytm's other apps such as Paytm for business, Paytm Mall and Paytm money still appear on the play store.
Paytm First Games is also no longer available for download through google play store.
Several users took to Twitter to ask why the app was taken down.
Is your money safe or not?
Paytm app reply this what's going on and they will work on it Paytm has tweeted and says that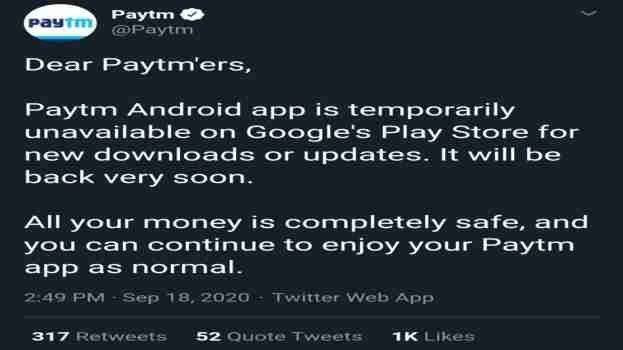 I hope this is helpful for you , Thank you
You can also read my other blog…
Author Profile
I am not what has happened to me, I am what I choose to become. I create my own sunshine. Learning something new is an adventure for me. I like to explore new things. Because failure or success doesn't define me. My attempt does.
Latest Post by this Author