The world famous football player "Sadio Mane of Senegal" (West Africa), whose income in Indian rupees is Rs 20 lakh per day, was seen in many places with broken mobile phones.
In an interview when asked about it, he said I'll get it fixed. When asked why you are not buying a new one, he said I could buy a thousand, 10 Ferraris, 2 Jet Planes, Diamond watches that I can buy, but why do I need all of these.

I saw poverty, so I couldn't learn, I built schools so that people could learn, I didn't have shoes, I played without shoes, I didn't have good clothes, I didn't have food. I have so much today that I want to share it with my people instead of showing off.
The only way to Love God is loving Others and the only way to serve God is serving others.
Can we have any big Celebrities in India to implement even fraction of this. No denials that money earned with hard work should not be distributed freely but some philanthropical work do not let them make poor as well. More so if their earning comes from the spending of common man.
Providing education is the best philanthropy. Let's call take pledge to teach needy in our neighbourhood.
Lets Comply extends support to provide education to children of construction workers.
Check out my other blogs
Author Profile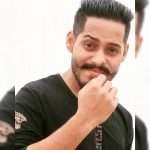 Hey Its..! Tech Lover , Ionic, Angular, Typescript, Dotnet Core, Node, Like Opencv, AI, ML, Robotics, Iot, Love Music, Cooking, Girls, Innovation
Latest Post by this Author