Kanawa island, located in labuan Bajo(commonly called as Bajo)-about 720 km from bali. Labuan bajo  is especially known for Komodo dragons and Geckos.I heard first geckos geek at this place only.Bajo,Traditionally modest fishing town,today is full of cottages and luxury hotels.This place is surrounded by many small islands.The waterfront is always occupied and connections to other parts of Indonesia are excellent.
One lookig for adventures should think about this place.Ultimate place for snorkeling and canoeing and also safe.Crystal clear water with white sand was stunning experience.Never saw such beautiful,peaceful place before.No crowd as remote place so totally cool experience.
It took about 1 hour from Bajo harbour to reach kanawa.And from kanawa to Komodo national park another 1 hr.
Ideal time to reach this place is afternoon.Being very small island,sunrise-sunset can be achieved here at same day.So first go for komodo national park at early morning and then come for kanawa.
If plan to be here then also try for Rinca island one of the most accessible islands from Labuan Bajo and biggest komodo national parks.
Other sightseeing nearby are pink beach  (often crowded)-red pigments produced by some phylum's  on coral reefs.This is also good place to snorkeling
For stay i will recommend following hotels:
The Seraya-About 9km from Komodo airport. Best but quite expensive.
Villa Domanik-Near about 3.2 km from Komodo airport.
Jayakarta Suites-Near about  5.6 Km from Komodo airport.
Mirror cave house– Near about 4 km from Komodo airport.  (The one I had stay)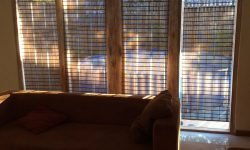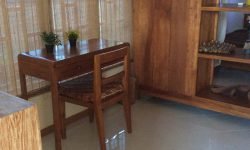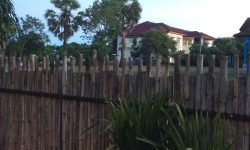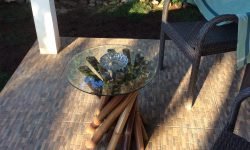 For restaurants and chill –
First try street food here and if not comfortable then go for paradise cafe-bar at Bajo harbour. You will get veg food also here as restaurant owner is from India.
To reach Labuan Bajo You will have to be here:
Jakarta: Daily Garuda Indonesia,Batik Air flights available.-About 2hrs-30m flight duration.
Bali– Sriwijaya Nam air Flights are available.About 1hr flight duration.
Perth-Garuda indonesia flights available.Flight duration-about 4hrs-15m.
Author Profile
Passionate traveller,Reviewer of restaurants and bars,tech lover,everything about data processing,analyzing,SQL,PLSQL,pig,hive,zookeeper,mahout,kafka,neo4j
Latest Post by this Author