Cloudera released their version of hadoop for UI ,security and monitoring They also provide commercial support for hadoop distributions. Cloudera was first to offer hadoop version as package. Lets see how to install hadoop using cloudera.
Visit below site to download cloudera on virtual box
https://www.cloudera.com/downloads/quickstart_vms/5-13.html
sign up here, after that downloading will be started for around 5.5 GB
After that extract zip file.
Import appliances for downloaded setup. Your cloudera quicstart will be ready.
Below are requirements for cloudera manager to run smoothly
Min 8GB of RAM, 2 CPU's
After this you will be ready with hadoop installation. Below screen will appear after installation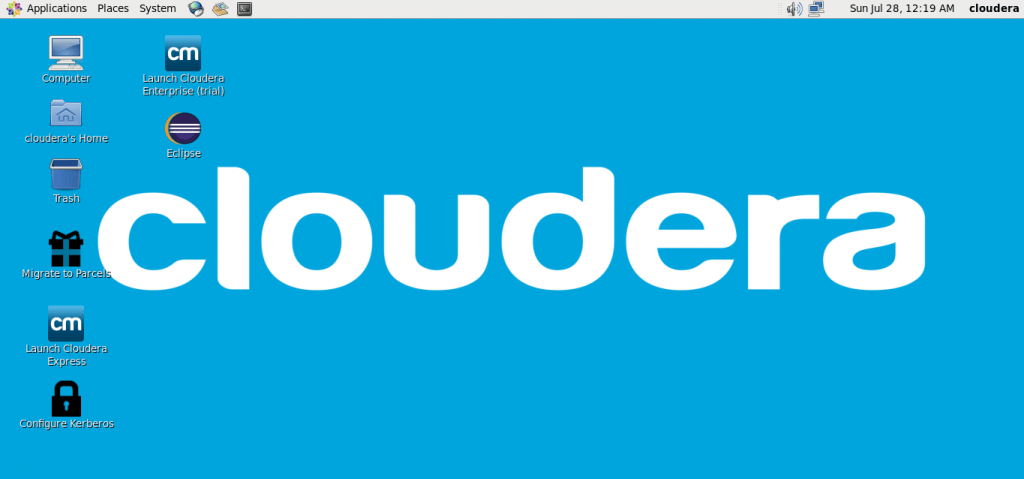 Open terminal and you will get entire hadoop services as below
Author Profile
Passionate traveller,Reviewer of restaurants and bars,tech lover,everything about data processing,analyzing,SQL,PLSQL,pig,hive,zookeeper,mahout,kafka,neo4j
Latest Post by this Author