Everyone wants to make money online but dont have any tech skills to provide any service. Thankfully there are few ways the require minimal efforts with literally no special knowledge to make some extra bucks.
Checkout some of these techniques to get up and running.
1. Remove Image Background
Removing image background is a simple task. Several gigs offer this service and create good amount of money on fiver
So how to remove background of image?
Its actually not that difficult just upload you image at this link (https://www.remove.bg/) and download image with transparent background.
2. SEO Reports
Many people want to improve there website and rank on google. But the don know how or where to get those seo report so you can easily generate seo report from here (https://seo-analyzer.h-educate.com/) and handover to client.
3. Design HTML5 Ads
Okay we know ads are annoying but they drive business. So many people are willing to launch there ads and want to generate there own html ads.
We can easily select the type of ads and start designing ads here (https://www.bannersnack.com/). Once it looks promising we can hand over it to client.
4. Resell Services
Reselling means we take a cheap job from one place and resell to other where its of higher value.
Means we can pick a gig from fiver and sell it to freelancer or some other service.
5. Commenting on Blogs
Several people want there website rank to boost. One of the great ways to do this is by generating backlinks. So by commenting there website link at different places you can help them generate the backlinks. And hence they will pay you.
That's all for now hope you liked it.
Author Profile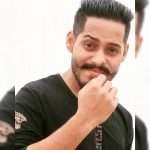 Hey Its..! Tech Lover , Ionic, Angular, Typescript, Dotnet Core, Node, Like Opencv, AI, ML, Robotics, Iot, Love Music, Cooking, Girls, Innovation
Latest Post by this Author