1) Screen recorder
Android 11 makes Screen Recorder a system-wide feature across the board, so as long as you have Android 11, you can record your screen regardless of who made your phone. With that out of the way, here's what it looks like on a Pixel 4 XL running the Android 11 public beta!
2) Temporary permissions
Android 11 gives users the ability to specify more granular permissions for location, microphone, and camera.
Additionally, the system resets the permissions of unused apps that target Android 11 or higher, and apps might need to update the permissions that they declare if they use the system alert window or read information related to phone numbers.
3) Notification history
The Android 11's Notification History feature does exactly what you'd expect it to.
Using it, you can check all your previous notifications on your phone that you may have missed or swiped off accidentally from the past 24 hours. Moreover, one can even interact with the content as if it was still alive in the notification shade.
4) Scheduled dark mode
One of the first changes we've discovered with this update is the ability to schedule Android to switch between light and dark themes based on either a completely custom time or based on the sunrise/sunset at your location.
If you select a custom time, Google will let you choose the start time and end time for when dark mode is turned on.
Author Profile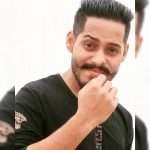 Hey Its..! Tech Lover , Ionic, Angular, Typescript, Dotnet Core, Node, Like Opencv, AI, ML, Robotics, Iot, Love Music, Cooking, Girls, Innovation
Latest Post by this Author